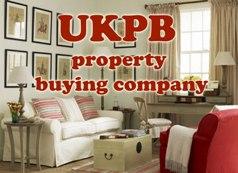 UK Property Bank
Low Friar Street 58
Newcastle Upon Tyne, Northumberland
NE1 5UE
Since 2006
UK Property Bank is a public limited company dealing in properties. Sell house deals at UKPB are mutually beneficial and quick. With the industry experts, evaluators and advisors chipping in, they are extremely reliable and a company of repute.
Staff
We have 14 staff in this office, 8 qualified agents and 2 admin staff.
Lily Grace - Process Manager - managed for 3 years.
Memberships
Houses bought for cash throughout the United Kingdom, including Scotland and Wales but not Isle of Man or Northern Ireland.
Area of Business
We have a reputation for providing the highest percentage offers of any homebuying company and often we offer as much as 80%. That would mean on an average semi detached house valued at £200,000 we could pay as much as £160,000.
Fees
Use your status as a cash buyer to negotiate the best price you can on your new place. We have several examples of customers who accepted our offer and were immediately able to pass on the entire discount to the seller of their next property, so there is no need to be out of pocket at all.