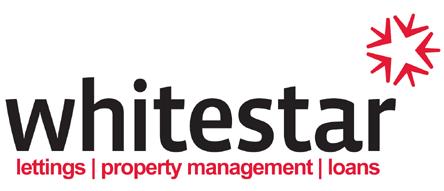 Whitestar Group
Allport Lane Precinct 33
Wirral, Merseyside
CH62 7HH
Since 2010
Contact
0151 334 3016
- or -
Email
Whitestar Group are experienced property managers with over 90 properties under management in Wirral, Liverpool, Chester and Greater Merseyside. We pride ourselves on offering the most cost effective service to landlords with an unrivalled fee structure and yet, you will find our service to be one of the most professional and comprehensive on offer anywhere in the North West.

We have contracts with a number of large blue chip organisations for their property requirements including GE Money and Merrill Lynch to name but a few.

We are based in a modern shop unit in Allport Lane in Bromborough where there is plenty of free parking.
Services
Letting Agent - Residential
Letting Agent - Residential
Staff
Mark Harrison is our MD and is also a shareholder and Director of Consumer Finance lender Hamilton Greig Limited. Prior to setting up Whitestar Group, Mark was MD of GE Money Home Lending in the UK and Europe and prior to that he was vice president of Merrill Lynch UK and Ireland.

Chris Davison is our hugely experienced property manager and prior to joining us he was the property manager for London based property broker Hamlins and it was his job to source high yielding investment properties and property portfolios for high net worth clients.

Whatever your enquiry is, you can contact either Mark or Chris in the first instance and they will be delighted to help.
Memberships
Member of the CCTA and licenced and authorised by the Office of Fair Trading (OFT).
Area of Business
Property management, investment finance and letting agent services are our specialty and the reason we do all three is because they are all linked closely. As stated earlier, we have over 90 properties currently under management but we hope to increase that to 170 by the end of 2012 as we open more offices. Didsbury near Manchester is scheduled to open in September 2012.

Many of our landlords have built up small but significant property portfolios with our guidance and expertise as we can help with:

Sourcing a property
Financing a property (or properties)
Managing that property.

In addition, we also hope to add in-house debt recovery services to our portfolio so that can be on top of every possible situation that one of our landlords may find themselves in.
Fees
7% monthly management charge. 5.5% if you provide us with 5 or more properties to rent.

£125 set up fee which includes all advertising, check ins and check outs, referencing of tenants, collection of rent, monthly statement and any other paperwork or utility liaison needed.

£75 inventory fee for a fully furnished property and £50 for an unfurnished property.