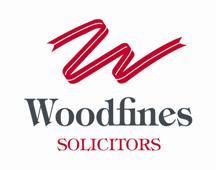 Woodfines Solicitors
Bedford Road 6
Sandy, Bedfordshire
SG19 1EN
Since 1900
Refreshingly Approachable. Our areas of expertise include personal and commercial services, including commercial property, employment and commercial litigation. We are also able to provide market specific services and have a strong reputation in the Agribusiness.
Staff
We have partners specialising in many areas, at each of our five offices in Bedford, Sandy, Milton Keynes, Bletchley, and Cambridge.
Area of Business
Accident & Injury Agricultural law Arbitration Business & Commercial Civil Litigation Commercial Property Criminal Matters Disputes Employment Family Matters Family Mediation Fraud Haulage House Sale & Purchase Mental Health Regulatory Trusts Wills & Probate
Fees
We offer legal aid in some cases, and full details on fees can be obtained by contacting us.