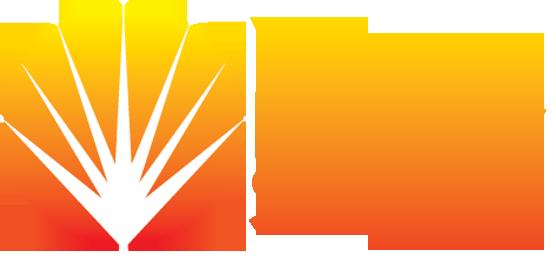 Yes Energy Surveys
The Cloisters 4
Eye, Peterborough, Northamptonshire
PE6 7SX
Since 2010
A quality service... At a reasonable price.

Yes Energy Surveys was started to continue an ethic, a belief that a good service provided quickly and at a fair price will always find a customer.

We believe in a level of service which our customers can take for granted. For instance, our appointments are made for a fixed time, not a morning or afternoon slot. If our assessor is running late, he will have the courtesy to phone and let you know. Our assessor is friendly and able to answer all of your questions regarding the survey, certificate, rating, recommendations etc. If you are interested, he will be able to tell you what rating your property has achieved while still in the property, and how this compares to others. Our reports are lodged immediately, meaning you can get your property on the market more quickly.

We believe that an energy assessor should be local. After all, what good is someone working to slow global warming and save the planet if they have to drive 100 miles to carry out a survey? Yet it happens, all to often. We are local to Peterborough, and Greater Peterborough is where we work. Not only does this mean savings in carbon output as we are not driving all over the country, it means you aren't paying for our travelling time, making us even more competitive!

We have spent the past three years providing Energy Performance Certificates, Commercial EPCs, Home Condition Reports and Home Condition Surveys throughout the greater Peterborough area, but our history goes back further than that. Having lived in Peterborough for over 25 years and having worked in the Peterborough property market since the late 90's, we have a knowledge of the local housing stock and geographical issues.

All Home Inspectors need to belong to a certification scheme, while Domestic Energy Assessors belong to an accreditation scheme. We are certified and accredited by the SAVA and NHER, considered within the industry to be the cream of the schemes available. Put simply, SAVA and NHER set the bar higher so you know you will get a high standard of service and accuracy. Home Condition Surveys are only available through SAVA certified Home Inspectors. With SAVA and NHER you can rest assured that your assessor will be professional, competent, well trained, insured and capable of providing you with the most accurate report possible.

We have carried out nearly 1,300 energy surveys over the past three years without a single complaint or dispute, and have enjoyed working for a variety of private and corporate customers. We hope to have the chance to work with you in the near future.
Services
Surveyors & Engineers - Home Condition Inspector
Staff
Tony has been carrying out EPCs, HCRs and HCS reports since the industry started in 2007.

Accredited with NHER and SAVA, Tony holds a DipHI and is also qualified to carry out commercial EPCs to level three.

With ten years experience of estate agency and lettings, he has a friendly and diplomatic manner with vendors, owners and tenants, along with a service standard built on those experiences. You can expect him to be well presented, professional, on time and efficient.
Memberships
Accreditation and certification is through SAVA and NHER since 2007.

SAVA (The Surveyors and Valuers Association) has created the HCS, and only SAVA accredited Home Inspectors are able to produce these useful and fully insured reports.

NHER have been leaders in the field of energy assessment and future planning for energy efficiency long before the introduction of the Energy Performance Certificate we know now.

You can find details of Tony on the Central Register at www.hcrregister.com using accreditation number SAVA001166
Area of Business
We provide Energy Performance Certificates for owners, landlords and businesses, Home Information Packs, and Home Condition Surveys for prospective buyers.

EPCs are now a legal requirement for all properties being offered for sale or rental (if you are selling a residential property, you will need a Home Information Pack which includes an EPC). If you are in doubt about which product you need, please call to discuss.

HIPs are a legal requirement if you are selling a residential property, and your agent is not allowed to offer your property to anyone until you have one. We can supply a market ready mini HIP within 24 hours if required... Call for availability!

HCS (Home Condition Surveys) are the new and easy to understand alternative to the traditional Homebuyers Survey. The HCS gives a simple three tier rating to every element of the property, allowing you to really understand what you are buying.
Fees
Energy Performance Certificates start from £45.00.

HIPs start at £200 + vat, although we are offering a special price for April 2010... A full HIP for £215 including vat. This really will only be for April, so book now if you are thinking of moving!

Home Condition Surveys start at £175 but vary depending on the complexity of the property, call for a tailored quote.