Find out UK house prices for free!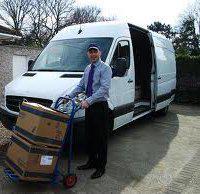 "Thanks. It does help to know what's going on as my property is now on the market, also."

Alex - 13th April 2017

"Thank you so much for that mail. I really look forward to receiving it and reading all about the properties in areas I'm interested in. Thank you so much."

Joanie - 13th April 2017

"I have found it very useful to track actual sale prices - one due up on my road next month - and will be particularly useful when we sell/downsize in a couple of years. Thanks."

Colin from York - 09th March 2017
Property News
7th April 2017
February sold price data now available
New Land Registry and Registers of Scotland data has been added to the site today, bringing the size of our sold price database to over 23.5 million. You can now search for sales up to the 28th February 2017.
6th March 2017
January sold price data now available
The site has been updated to include the latest sales from the Land Registry and the Registers of Scotland. The additional sales in England, Wales and Scotland bring the total number of properties available on the site to nearly 23.5 million. Data is now available up to and including the 31st January 2017.
OurProperty Guides
Do you work from home? Need to set up a home office? This guide will show you how to set up a home office and create the best working environment possible.